If this was a real emergency, you probably wouldn't be seeing this post.
Don't mind me, I'm testing the email feature. Because one day, my direct internet access to posting may be blocked. And I like to be prepared. Also, what if I'm out on the town and something you guys simply must know about happens?! I know none of you read the moblog, so it'd have to post here haha.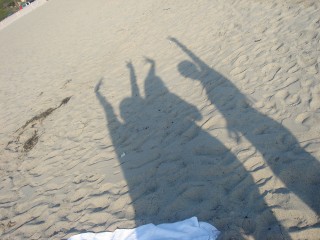 This is from my birthday.. 2 1 years ago. MAN I'm getting old fast :| Anyway, me and Sonia and JC don't look anything like the Spice Girls in reality but we make pretty convincing shadows, no?
edit: Sonia pointed out that it was 1 year ago. I feel much better now.
*kicks category tag*